For the 2012 season, Eric K and I will be running his 2011 Subaru WRX in the D-Stock, AWD Street Tire (RTA) class. Just because we are in D-Stock doesn't mean the car has to be 100% stock (dumb right?). We are allowed to do a few limited mods. A sway bar (a choice of front or rear), shocks, drop in air filter, brake pads, cat back exhaust, and any alignment with factory adjustments.
Our first setup will be: Koni Sports all around, Eibach 22mm rear sway bar on soft setting, alignment set to max negative camber, and smidge of toe out front & rear. We have 2 tire setups, a set of new 255 wide RS3's on modified RPF1 17×8's, and a set of 235 Starspecs on 17×8 Drag wheels.
Installing the Koni's:
Rears: No problem, direct bolt in and go (except for drilling out the top hat).
Fronts: Not a bolt on and go. This required cutting, drilling, and the use of glasses. The Koni is an insert and not the full strut. So cutting up the stock strut and removing the old shock needed to be done. Here are some pics to show you:
Drilling hole to release nitrogen and shock fluid.  watch out, she squirts….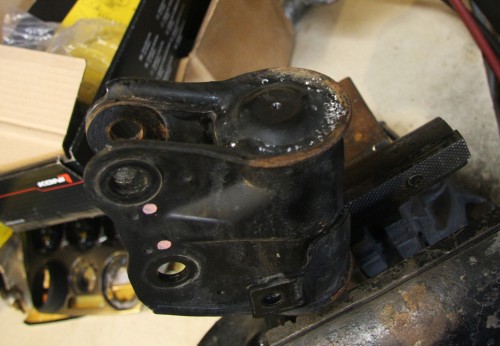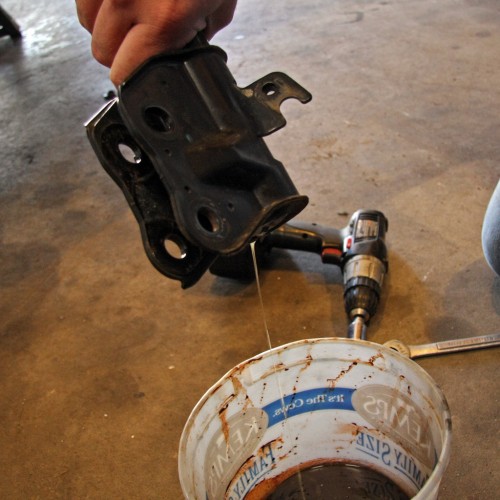 Now to cut out the stock shock: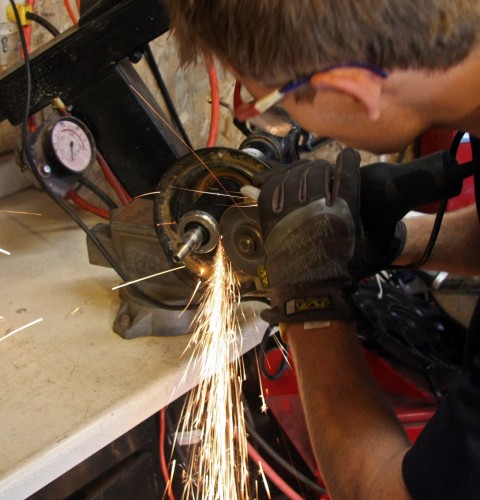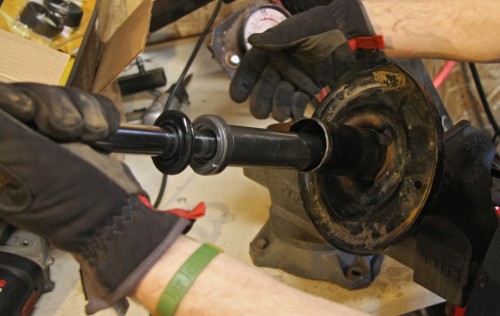 Making lower mounting hole for Konis: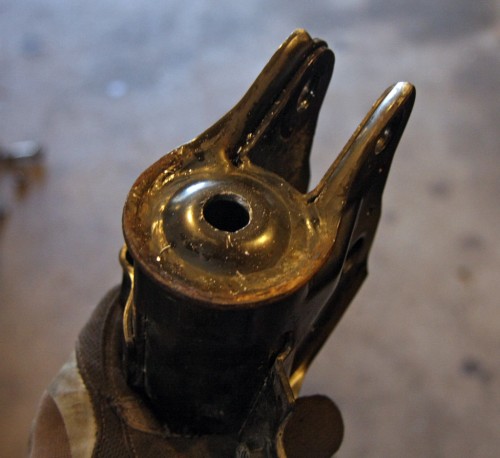 Insert Koni, tighten bolt, good to go:
Installing rears: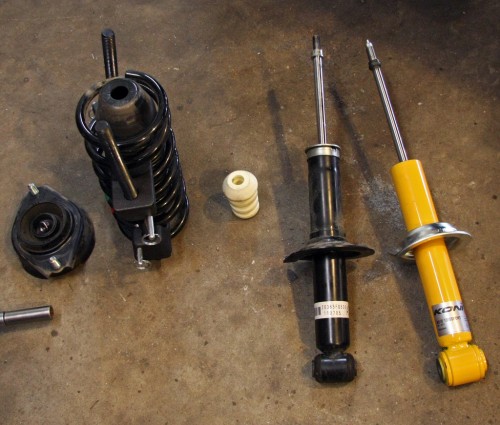 Drilling out top hat: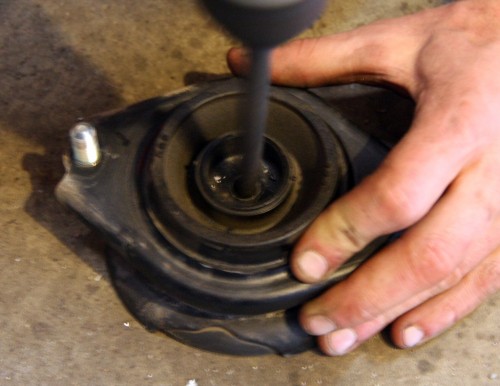 Sway bars: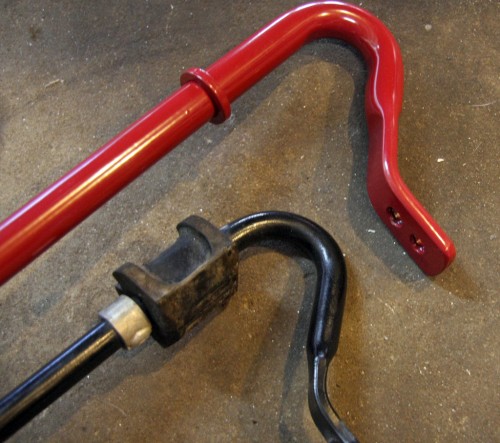 Now we just wait for the first SCCA-Milwaukee event on April 29th.