While we continue to wait for the Ice to thicken up on the lakes, we spend many many hours in the garage getting the tarmac cars ready for spring.  Many of those hours seem to be spent just looking at the car thinking of ways to either fab something up, or improvements to be made, or just day dreaming about being at the track.  Here are just a few things I've been up to lately.
Last event at Road America, we experienced the turbo/exhaust bolts loosening up from the very large, high speed rumble strips.  So, to cure that problem we are starting to safety wire everything.  15 drill bits later….
Bolts: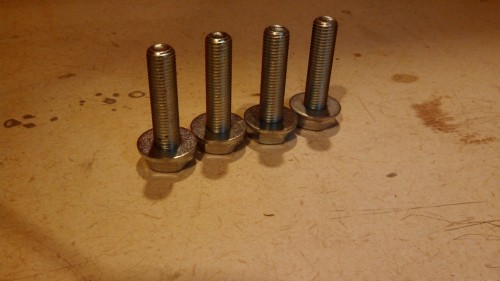 In this picture the jig is upside down.  On the other side there is a pre-drilled 1/16th hole through the jig.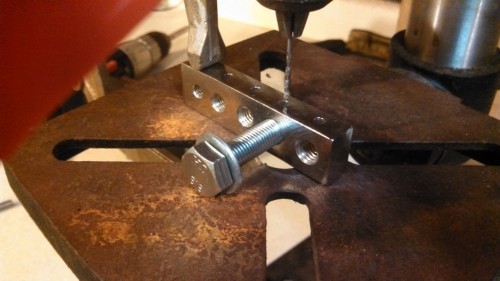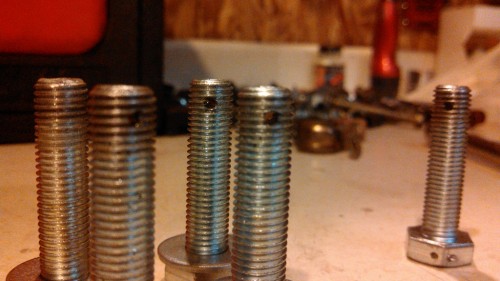 And lets not forget the nuts: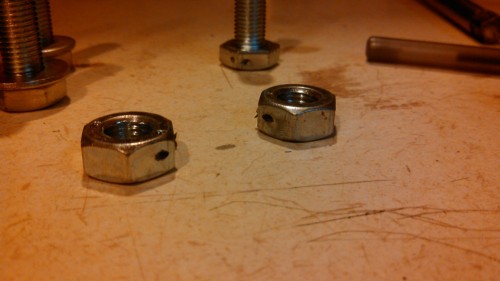 Then I did some safety wire practice (not final yet):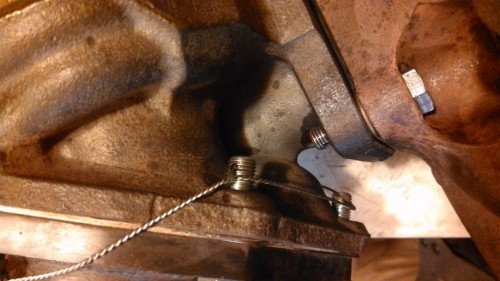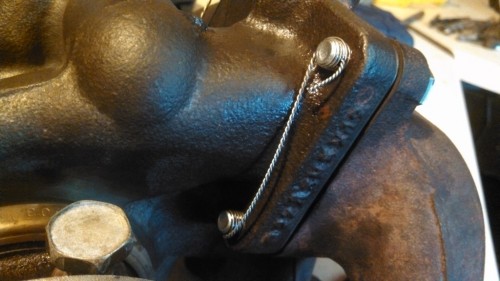 Now for better weight balance, I've moved the ACD to the passenger rear, the tow hook to the passenger side, and mounted the ECU to the floor.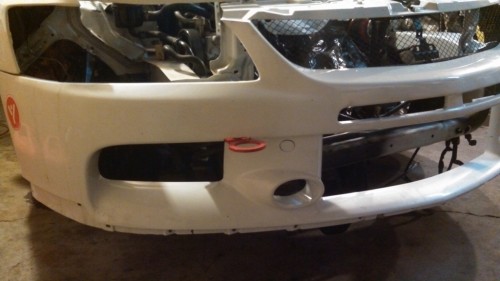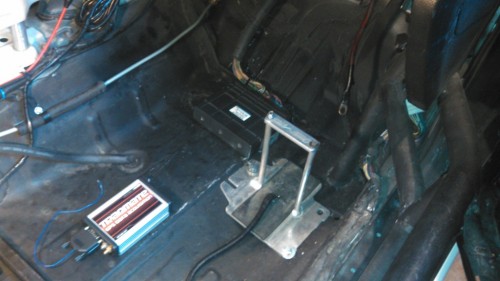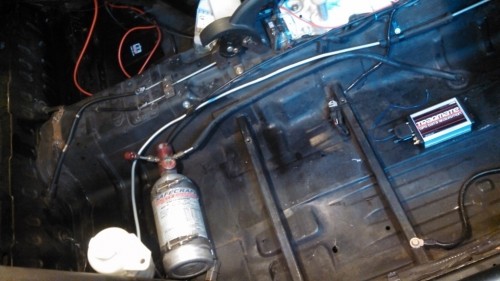 I also picked up some new brake rotor rings from Full Tilt Boogie Racing. Highly recommend those guys!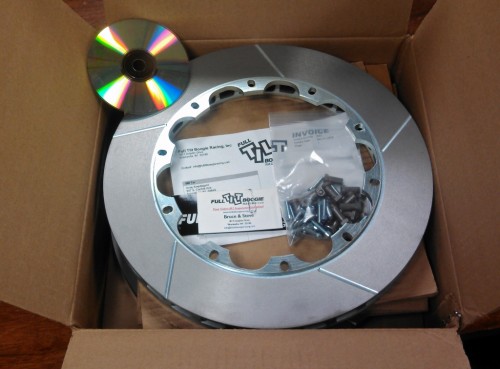 Sorry for the picture quality as they were all taken with me phone. I promise to start using the Canon 40D again.  Stay tuned for more progress.