And by racing, what I really mean is wrenching.  I think when most people hear racing, they think of driving on a race track.  But in reality, racing is 98% preparation, 2% real racing.  So, before we hit the track, we have a long winter ahead of us.
Meet the car.  Its a 200,000 mile 1987 BMW 325i that was backed in to.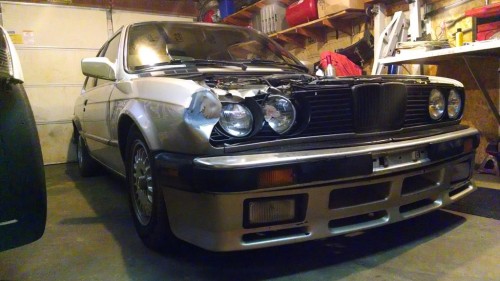 We purchased the car in drivable condition, but it desperately needed some help.  The steering was as sloppy as a 1920's Model-T, compression wasn't even close to the same on each cylinder, and the shift lever was like a floppy you know what.  On the plus side, the chassis was in overall good shape with little rust, and the interior was super clean for an 87 (not that we care about that).
After some donuts and burnout-attempts, we started ripping everything apart.  Parts/tools were breaking left and right, and orders with RockAuto and PelicanParts became normal morning routines.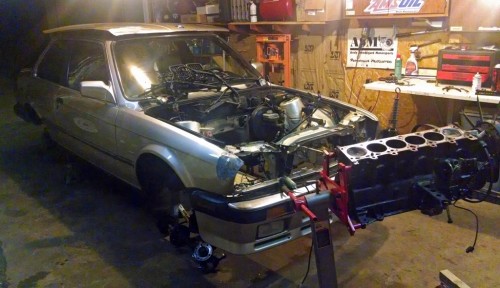 Motor- Pulled the head off in search of our lost compression.  Everything seemed to look really good.  Previous owner claimed the motor to be "rebuilt."  Some parts did look new and there certainly was evidence that the head was off prior.  Our #5 cylinder had half the compression as the rest, so we made sure to look really close at that cylinder.  We took the head in to get checked out, and to our relief, the head was far out of spec and needed a buzz.  Hoping that was our problem, we put the entire motor all back together with all new gaskets, seals, O-rings, belts, coolant hoses, and just about everything else we could think of.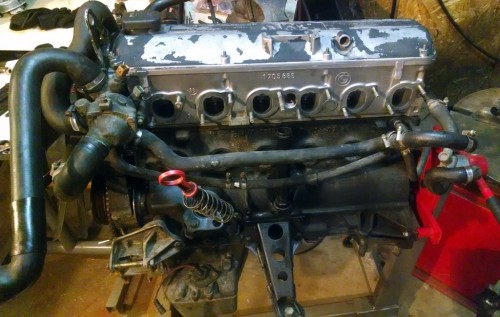 What a maze of coolant hoses.  Replaced them all!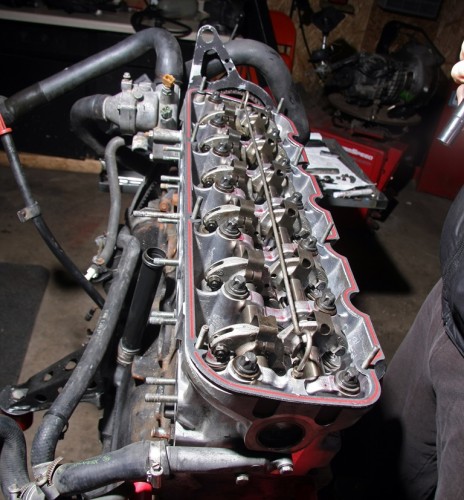 New head gasket/bolts and adjusted valve lash.  Replaced some O-rings and filters on the injectors.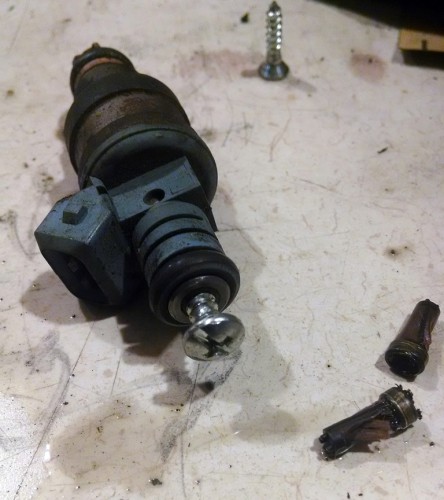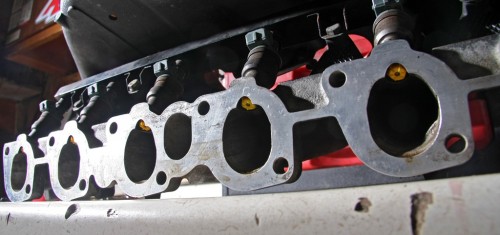 Suspension/Steering/brakes- Just like the motor, many parts were replaced just to be safe.  new control arms with new ball joints/bushings, complete new steering rack, tie rods, calipers rebuild, rotors, sway bar endlinks, and I'm sure other stuff I forgot to mention.  The old steering rack was the reason for the sloppy steering, we couldn't even get a core charge back on it.
While the motor/trans was out, we made a small attempt at removing some surface rust.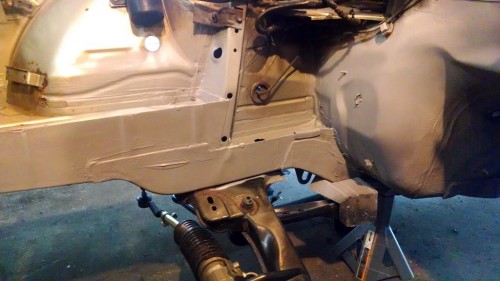 Ordered a full shifter rebuild kit to solve the slop.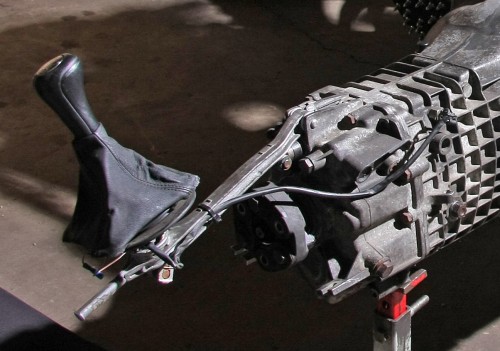 and, for a little garage test drive: