Evo Time.  Had to purchase an entire evo shell for parts to convert the 365Evo back to street condition.  This car seen city streets, county roads, stop signs, and bumper to bumper traffic for the first time in its life.  I think I put more miles on this car in this one event than the entire last season.  And it felt great.
But back up 1 week.  This is what was poking through the motor: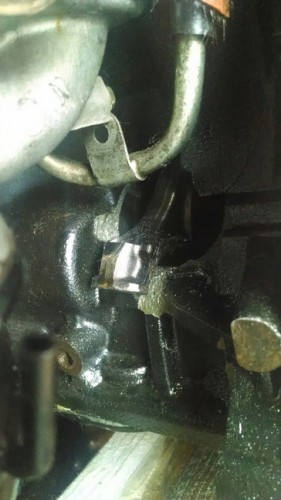 The Gridlife event that took place the weekend before didn't get well for the Evo.  If I didn't have people pushing and helping me, the car would have probably been stuffed in the back of the garage for a while.  Cant thank the people around me enough for helping me through it and pushing me to keep going.  So the week between Gridlife and NCM was spent doing a major transformation to the Evo.  Motor pulled and changed, full interior added.  It was a few long nights of work, but it paid off.
The Evo performed flawlessly through NCM.  Not even a hiccup.  It was incredible.
Speed Stop-
This turned out to be much more difficult than I was hoping.  Ended up in 2nd place behind Popp in his Vette.  But I did beat Ron, lol.

Autocross-
This was a back and forth battle between Danny and I.  But in the end the evo proved to be faster.

D&E- Meh who cares.  I didn't win, but Popp did moving him up in the points battle.
Hot-Lap.  This was a bit painful as they were experiencing timing issues.  Conditions are usually better in the morning and the day was going to get hot.  So I had to make my best lap happen in the 1st or 2nd session.  And I did.  Session 2, 1st hot lap.  But it never showed on their timing system.  Few others also didn't get lap times.  I was told they did have all lap times recorded and they just weren't being displayed up on Race Monitor.  Didn't find out until they announced the results that my best lap time never got recorded.
My best lap- 1:31.352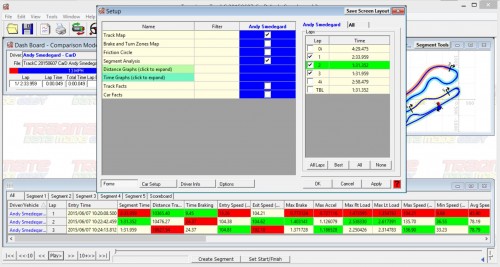 My next best lap time was used, which was a 1:31.611, placing me in 2nd.  Popp's best: 1:31.403.
This would have put me in 1st for the overall results.  Being Popp already had an invite, it went to 2nd place, which is where I got placed using my slower lap time.
We all walked away feeling pleased.  We all had a great time.  Except for Ron, he blew another 4th gear on his 1st HotLap session.  Bradley almost lost a finger, and Tone won the first timer award (well should have anyways, or did, or did but didn't).   I'm writing this a little late but Tone now secured his invite to Vegas.  He won at the Michigan USCA event.
Full Results-
http://clubregistration.net/clients/usca/results/overall.cfm?eventID=6454&class=GTL
Pictures:
My in-Car Video: