For 2016, we needed to step up our aero game.  We've ran the basic APR 62in 3d wing for a while now.  The car has been a bit on the over-steer side and this could be due to the increase front aero.  So, off with the APR wing and in with the big DHP wing we bought used from our Ex-Evo buddy Ryan Upham.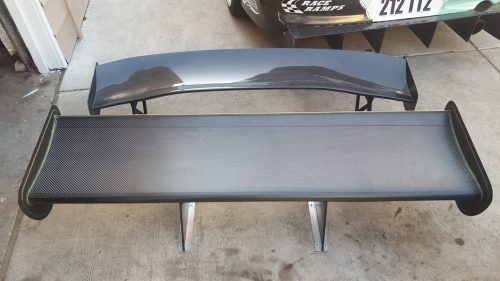 Just a bit bigger.  CFD data shows this new wing making more downforce with less drag compared to the APR wing.  The aero efficiency is a huge plus.  It can be easy to make big downforce numbers, but the difficult task is keeping the drag down.
Now, to attach this wing to the evo somehow/somewhere.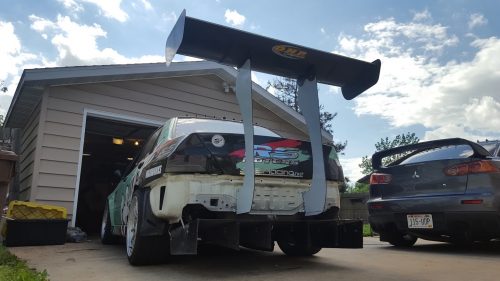 Using some left over allumilite, I cut out some templates.  Mounting to the trunk didn't seem like a good idea as the CF trunk isn't too strong.  I wanted to get this mounted directly to the chassis.  I purchased some .25in thick aluminum and cut out the uprights using a jig saw.  Really wish I could've had them water-jet cut, but with race day in 3 days, there was no time.  I've spent 3-4 hours of my time doing harder things before.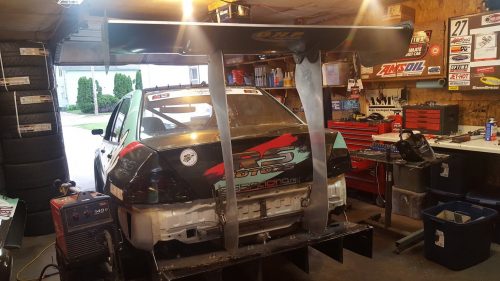 2 uprights cut, 1 numb hand.  Continuing to fabricate the base of the uprights.
1am, and its roughly finished.  Still would like to cut some triangles into the uprights to lighten things up a bit.  Even with the thick mounts, the entire wing setup is heavier than the old APR stuff by 4lbs.  Thats mostly due to the new wing being very light.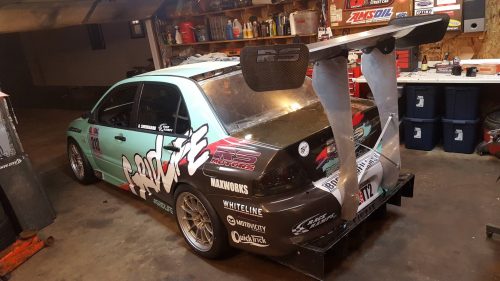 Added some cross bracing.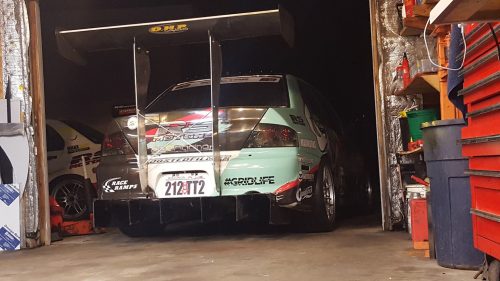 and some steel cable.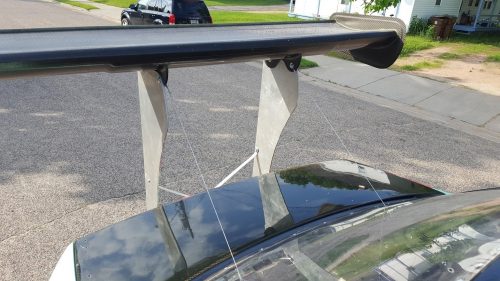 Several of us climbed up on the wing to test its strength.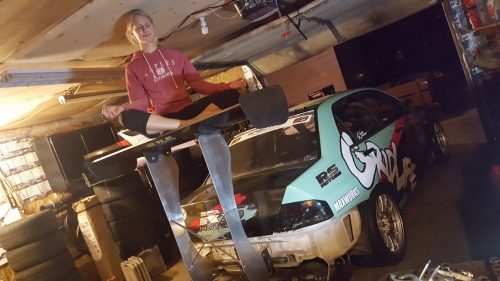 Now off to the track to test-